A Maryland community with a tradition of service
A forward-looking community. More than 215-year history of service, values and care.
Pickersgill Retirement Community was founded in 1802 and named for Mary Pickersgill—one of its earliest board presidents. For more than 215 years, our community has dutifully served the Baltimore-area community residents.
Pickersgill is a nonprofit retirement community with a strong heritage of benevolent purpose. Begun in 1802 by a small group of caring women, Pickersgill is dedicated to helping each person achieve, with dignity, the proper balance between independence and assistance. We take pride in our blend of traditional values with contemporary living. We provide a comfortable home and high-quality care at a reasonable cost and promote each resident's vitality of spirit.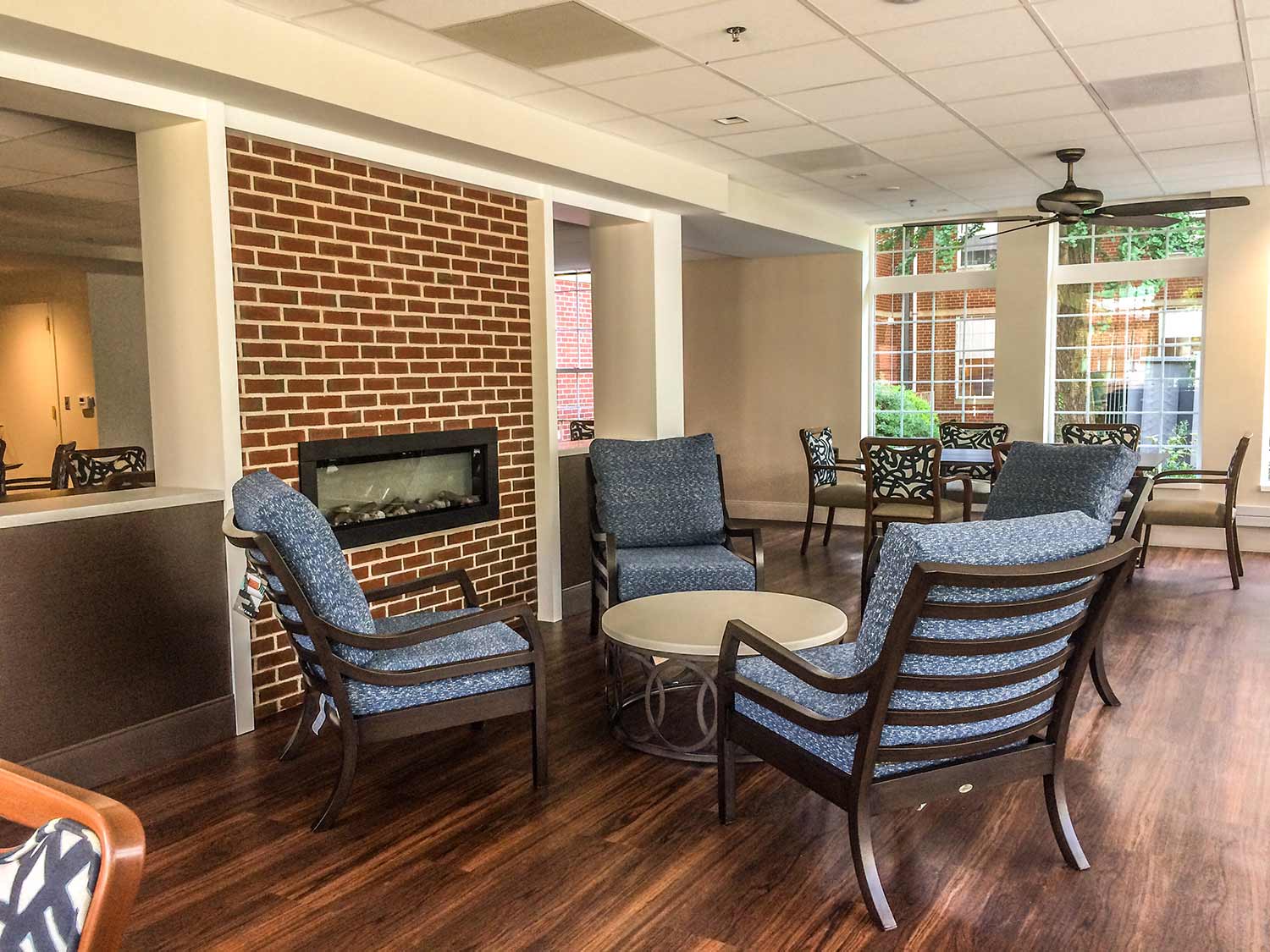 We value our rich tradition while keeping a close eye on the present and future. We appreciate and revere what's behind us and are excited about Pickersgill Retirement Community's future, as illustrated by our exciting, ongoing assisted living upgrades and upcoming renovation of some of our community's essential amenities.
Reach out to us today. We'd love to hear from you!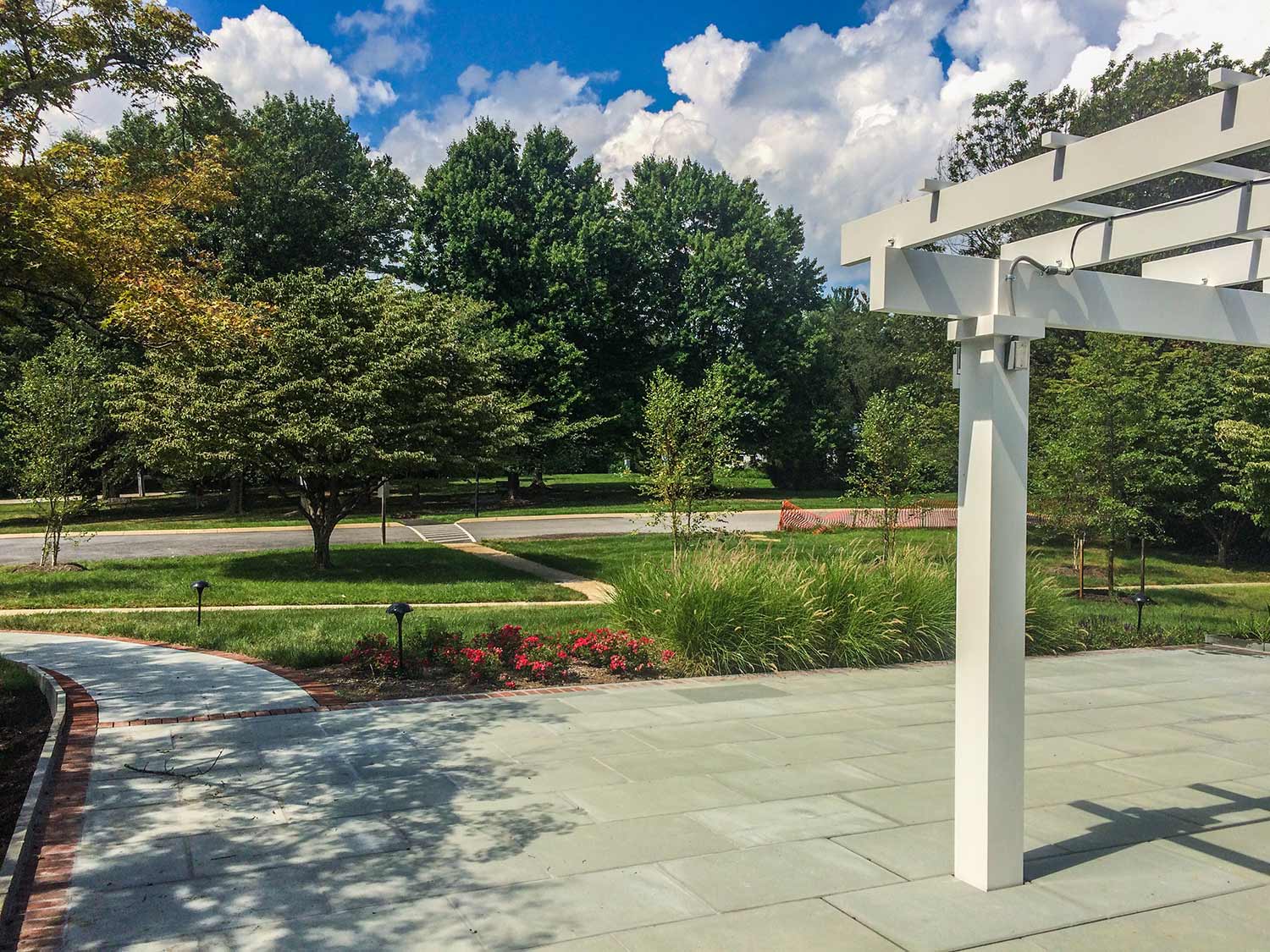 The nation's oldest retirement community: A long and proud history
As the nation's oldest retirement community, our history dates back more than 215 years. Founded by a group of female patriots a mere quarter century after the birth of our nation, the community is named for Mary Young Pickersgill, who created the flag that flew over Fort McHenry during the War of 1812, and inspired Francis Scott Key to write "The Star-Spangled Banner."
Humble beginnings
In 1802, a small group of concerned Baltimore women formed a charitable nonprofit organization, The Impartial Female Humane Society, to assist Baltimore's poor widows and deserted wives. Mary Pickersgill served as president of the society in 1851 when the doors to the first Aged Women's Home opened at Franklin Square. It would soon be joined by The Aged Men's Home.
In the late 1950s, it was decided that a new modern facility should be built since the cost of maintaining the original buildings was steadily increasing.  In 1959, the Aged Women's and Aged Men's Home moved into its new building in West Towson.  In 1962, our name was changed to Pickersgill, and with the completion of our Independent Living Apartments in 1992 we changed our name again to Pickersgill Retirement Community.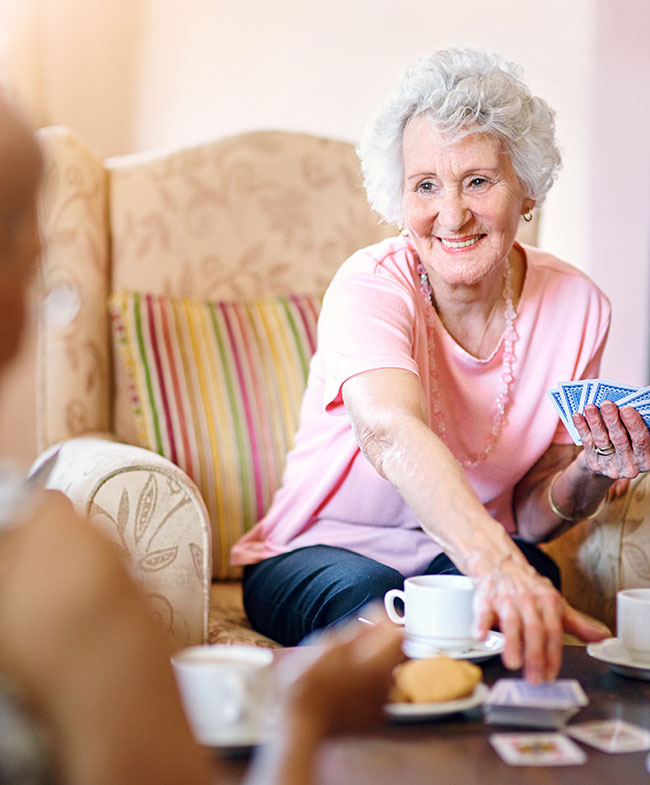 A place of welcome for all people
Pickersgill welcomes residents with diverse life experiences and rich cultural backgrounds, creating a community free from barriers and open to all that life has to offer.
We are pledged to the letter and spirit of the U.S. policy for achievement of nationwide equal housing opportunity. We encourage and support an atmosphere with no barriers to obtaining housing because of race, color, religion, sex, handicap, familial status or national origin, or intention to make such preference, limitation or discrimination.
Mrs. Stephen Tully, President
Mrs. Paul Auwaerter
Mrs. Brian Brooke
Ms. Marsha Carroll
Mrs. Gordon Croft
Mrs. Dennis Finnegan
Mrs. Robert W. Flower

Ms. Kristin Forster
Ms. SueAnn Griffin
Mrs. Jane S. Heill
Mrs. Winnie Hughes
Mrs. Jill Crooks Karpovich
Mrs. Carol A. Long Mackay
Mrs. Sandra Ortwein
Mrs. Russell P. Rich
Mrs. Jack Smith

Mrs. Ann Haddaway Stocksdale
Barry Eisenberg
Executive Director
Barry Eisenberg came to Pickersgill in September 2015 after a long and impressive career, initially in the health care industry and for the past 15 years in senior care. He began his career in the public sector with the New York state government analyzing health policy and then moved to Syracuse where he worked more directly with hospitals in a regional health planning agency. He spent 4 years in health care consulting in the Washington, D.C. area and then moved into hospital administration. Barry was at Sibley Memorial Hospital in Washington, D.C. for 21 years as part of the senior management team in a variety of staff and operations positions. During his last nine years at Sibley, he developed, implemented, directed and supervised Sibley's Post-Acute Division that included the 45-bed Renaissance Skilled Nursing Unit (SNU), the 172-unit Grand Oaks Assisted Living, Sibley Senior Association and the Link to Life Emergency Response Program.
In 2007, Barry became Vice President for Nursing Home Operations at the Hebrew Home of Greater Washington, which is part of the Charles E. Smith Life Communities in Rockville, Maryland. After three years there, he joined HCR ManorCare as an Administrator of their Silver Spring facility. Most recently, Barry was the Executive Director and Chief Operating Officer at Levindale Hebrew Geriatric Center, which is a member of the Baltimore-based LifeBridge Health.
Barry graduated from Cornell University in New York with an undergraduate degree in political science and a master's degree in regional planning with a focus on health policy analysis. He is Board Certified in Healthcare Management from the American College of Healthcare Executives and holds a Maryland Nursing Home Administrator's license.
Jim Strom
Senior Director of Marketing
Admissions and Development
Jim Strom has been a member of the Pickersgill team since 2013. His previous positions include Director of Marketing and Training for two large NYC-based real estate management companies. Prior to this, Jim was a professional fundraiser for nearly seven years working with organizations such as Harbor Hospital and The Huntington's Disease Society of America. Jim oversees the marketing, communications and fundraising initiatives at Pickersgill. He is also actively involved in all areas of admissions helping to create policies and procedures that increase efficiency of the department as a whole.
Jim graduated from Loyola University with a bachelor's degree in marketing.
John Goodwin
Director of Finance and Support Services
John Goodwin has been with Pickersgill since 2003 and has more than 33 years of retirement living industry experience. As Director of Finance and Support Services, John oversees the day-to-day operations of the maintenance/security, housekeeping/laundry, and accounting departments. John was also actively involved in the management and supervision of Pickersgill's $23 million renovation from 2006-2009.
John received a bachelor's degree in accounting and his master's degree from the University of Baltimore.
Gina Cooper
Health Care Administrator
Gina Cooper has been with Pickersgill since 2011 and has more than 35 years of experience in long-term care. Gina is responsible for several key departments including nursing, social services and activities in both long-term care and assisted living areas. She is also responsible for ensuring that these areas are compliant with all state and federal regulations. Gina was previously with Pickersgill for seven years in the same position.
Gina attended Towson State University, now known as Towson University, and is a licensed Nursing Home Administrator in the State of Maryland.
Vici Deacon
Director of Nursing
Vici Deacon has been with Pickersgill since 2006 and has more than 35 years of experience as a Registered Nurse. As Director of Nursing, she is responsible for the oversight of all nursing care provided in our skilled nursing facility known as the Decker Center. Vici is a Certified Critical Care Nurse and prior to joining Pickersgill spent 10 years as a Nurse Manager at the Baltimore Regional Burn Center, which is now part of Johns Hopkins Bayview Campus. Vici has also taught nursing part time for both Union Memorial Hospital and Johns Hopkins University.
Vici has her bachelor's degree in Nursing from the University of Virginia and her master's degree in Medical Surgical Nursing-Clinical Specialty from the University of Maryland.
Simonne Bisaha
Resident Care Director
Simonne Bisaha has more than 35 years of experience as a Registered Nurse. She has worked in many areas of nursing and brings considerable expertise to her role of Resident Care Director. In this capacity, Simonne is responsible for the oversight of the Assisted Living areas that include assessments, resident care plans and family meetings.
Simonne is a graduate of the University of Texas at El Paso with a baccalaureate degree in Nursing. Simonne is a certified Delegating Nurse and Dementia Trainer.