A lovely, welcoming community… at a remarkable cost.
A comfortable home. Maintenance-free living. Delicious meals and friendly neighbors. It's all right here. At Pickersgill Retirement Community you can continue choosing where you live, balancing independence with the availability of a little help when you need it, with no entrance fee required! 
Nestled among mature maple and dogwood trees on 16 acres, Pickersgill Retirement Community has provided great service, value and a vibrant lifestyle to seniors for more than 215 years. Pickersgill, the only continuing care rental retirement community in the Baltimore area, is convenient to all that West Towson has to offer, including cinemas, stores, restaurants and top-rated hospitals. Plus, it's within easy driving distance to Washington, D.C., Philadelphia, New York City and Maryland's Eastern Shore.
Your new
neighborhood awaits
Join a community of active, friendly and independent residents without having to commit to a lifetime contract or an entrance fee. Our residents enjoy great value, engaging activities, time-saving services and more, all from the comfort of a residence perfect for their specific lifestyle. Come see for yourself why so many Baltimore area retirees call Pickersgill their neighborhood.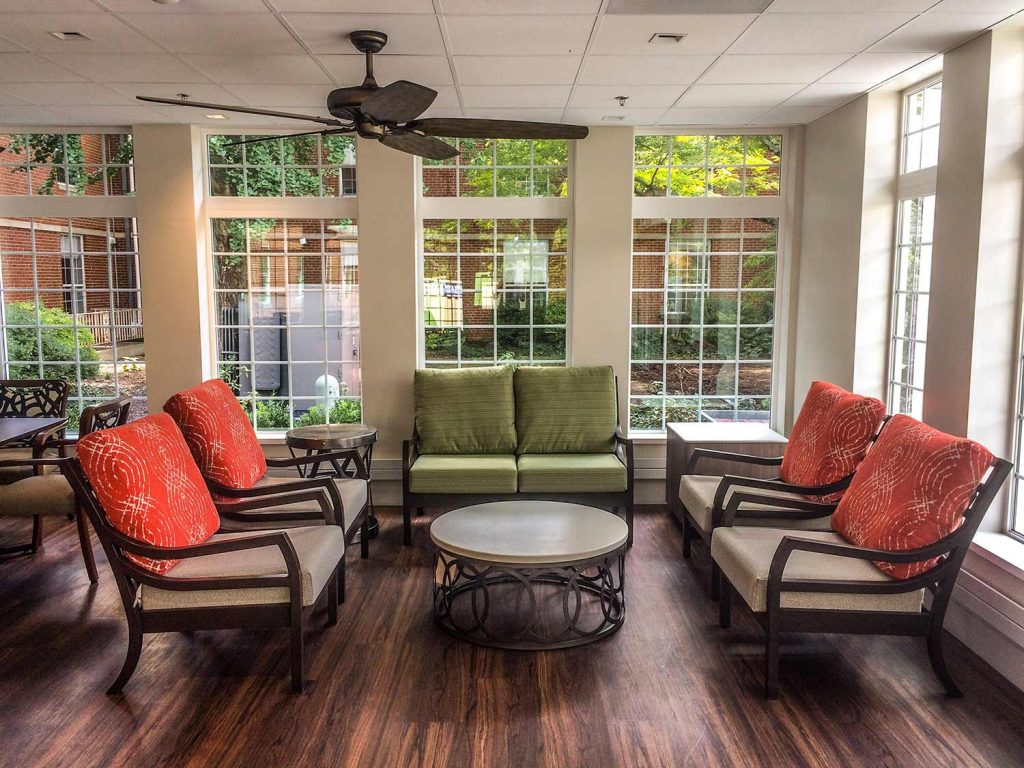 Pickersgill contracts with RehabCare to provide in-house physical therapy, occupational therapy and speech therapy services. Our therapists work as a team to perform comprehensive evaluations, develop personalized treatment plans, and use innovative treatment techniques to promote aging in place within the Pickersgill community.
Our goal is to return each resident to his or her highest level of function and maintain that level of function. Our programs include falls management, pain management, mobility training, activities of daily living training, self-care training, cognitive therapy, incontinence management, post-surgical care, post-stroke care, cardiopulmonary rehab, vestibular rehab, splinting and contracture management, wound care, and pursuit of leisure tasks. Our staff works directly with administration, nursing, social work, dietary, activities and residents' families to provide the most comprehensive care and meet each individual's specific needs.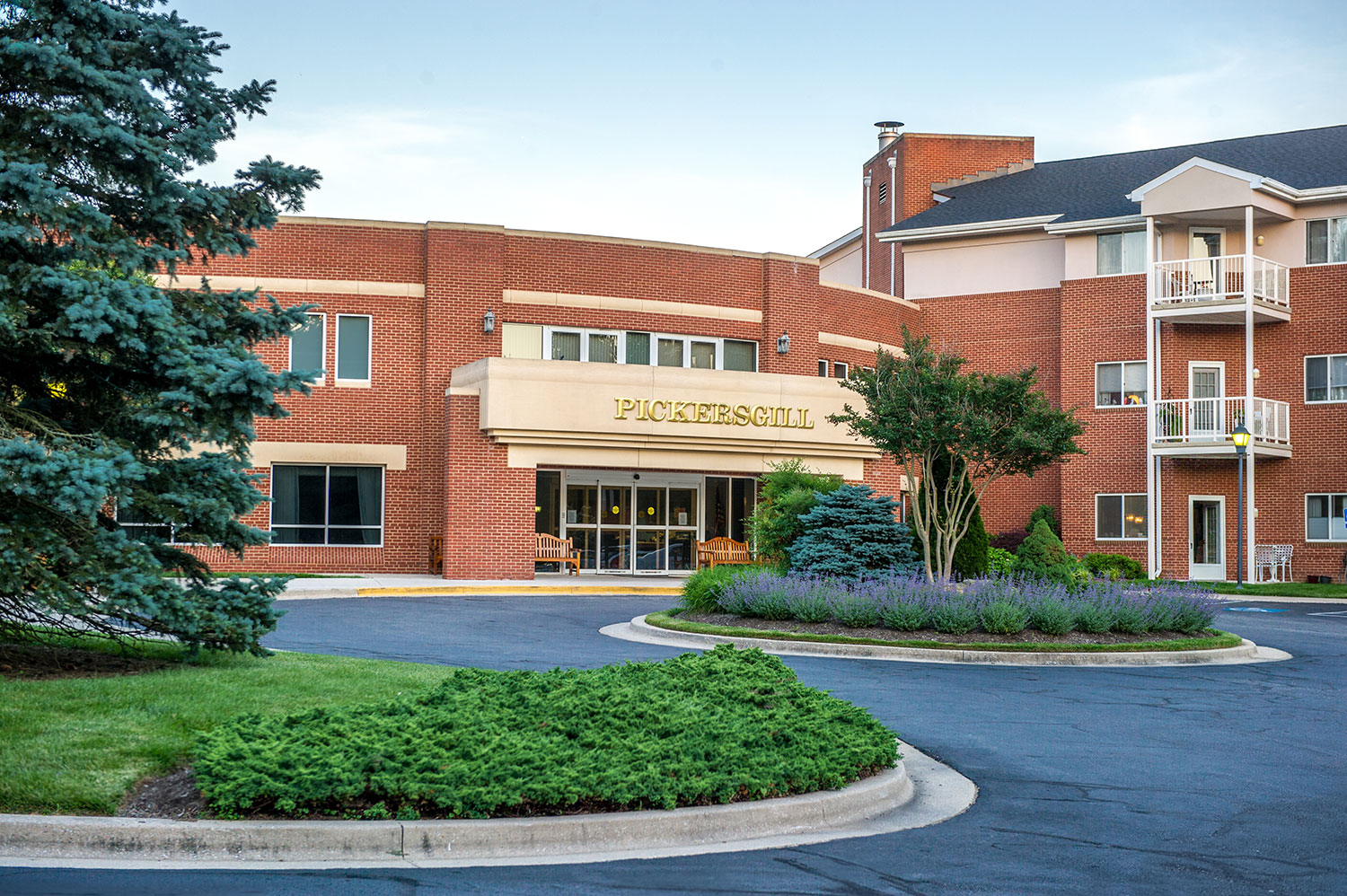 The Future Looks
Even Brighter
Pickersgill Retirement Community is investing in a bright future. We're in the process of upgrading our community, including ongoing improvements to our Assisted Living suites, sunroom and outdoor patio. In 2021, Phase II will begin, involving upgrades to the fitness center, dining room, common areas and more. Check back soon for updates!
What our residents are saying…
"The thing about Pickersgill that I can tell you now but couldn't have told you a year ago because you have to experience it, is that it's the people who make it so good. They are lovely. And that includes the residents as well as the staff. The people who live here are charming. They greeted me with open arms and guided me into all the right areas. Now, everyone tells me I'm not really a loner—I suppose I have come out of my shell since being here."
–Betty Dempster, Pickersgill resident
Career opportunities at Pickersgill
Quality care for our residents is the ultimate goal among our cadre of professional caregivers. If you feel a need to serve others, and possess skills that match that need, you may be a perfect candidate for employment at Pickersgill, an equal opportunity employer.