Independent Living without the lifetime contract
A Welcoming Independent Living Community in West Towson
At Pickersgill Retirement Community you'll enjoy the freedom you need and the conveniences you want, all without having to pay an entrance fee or sign a lifelong contract. Our community offers great value, maintenance-free living, unrivaled peace of mind and a wonderful, independent lifestyle.
Situated on 16 beautifully landscaped acres in the lovely neighborhood of West Towson, Pickersgill offers independent living residences that range from studios to two-bedroom residences with two baths and a den. We offer floor plans and residences that will suit any need and lifestyle.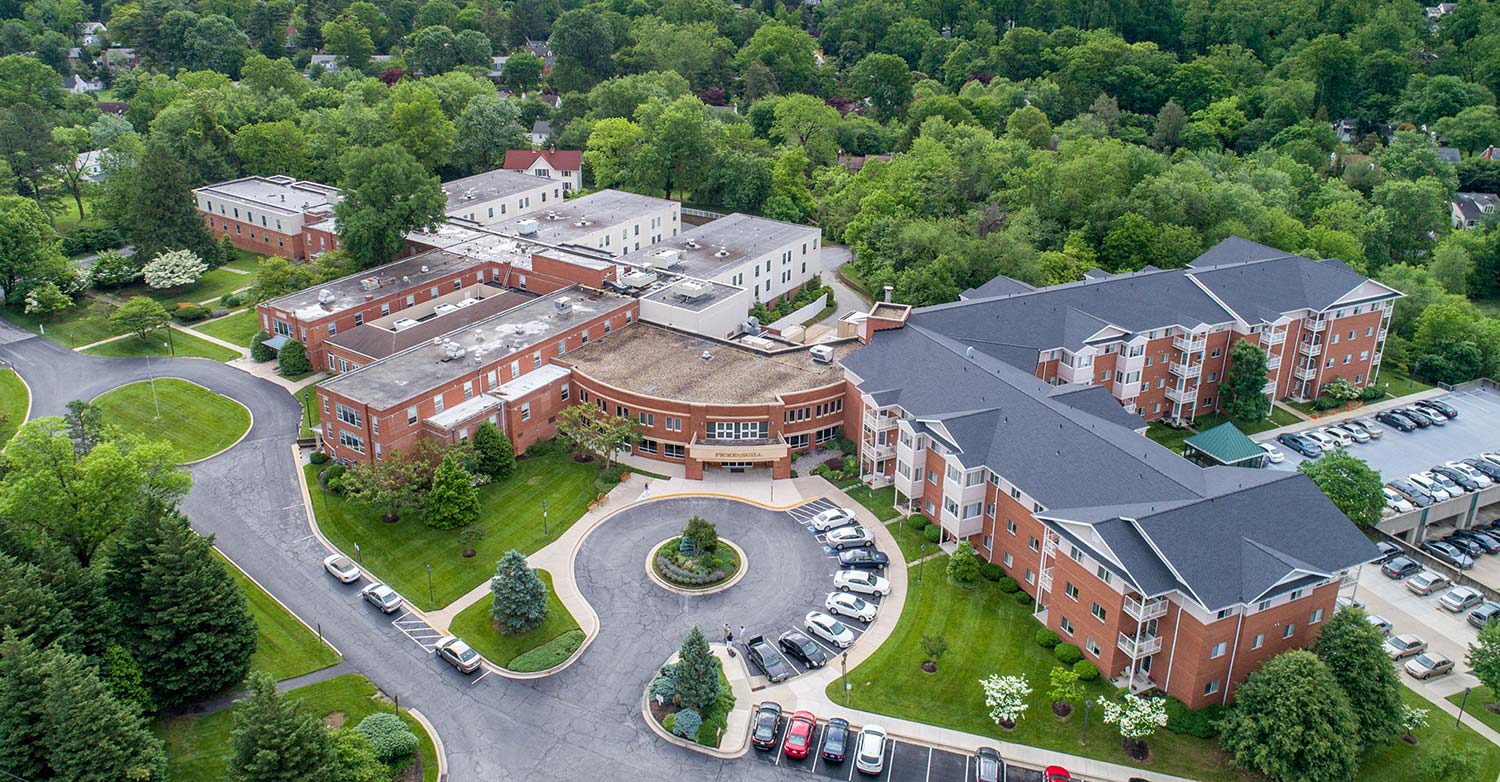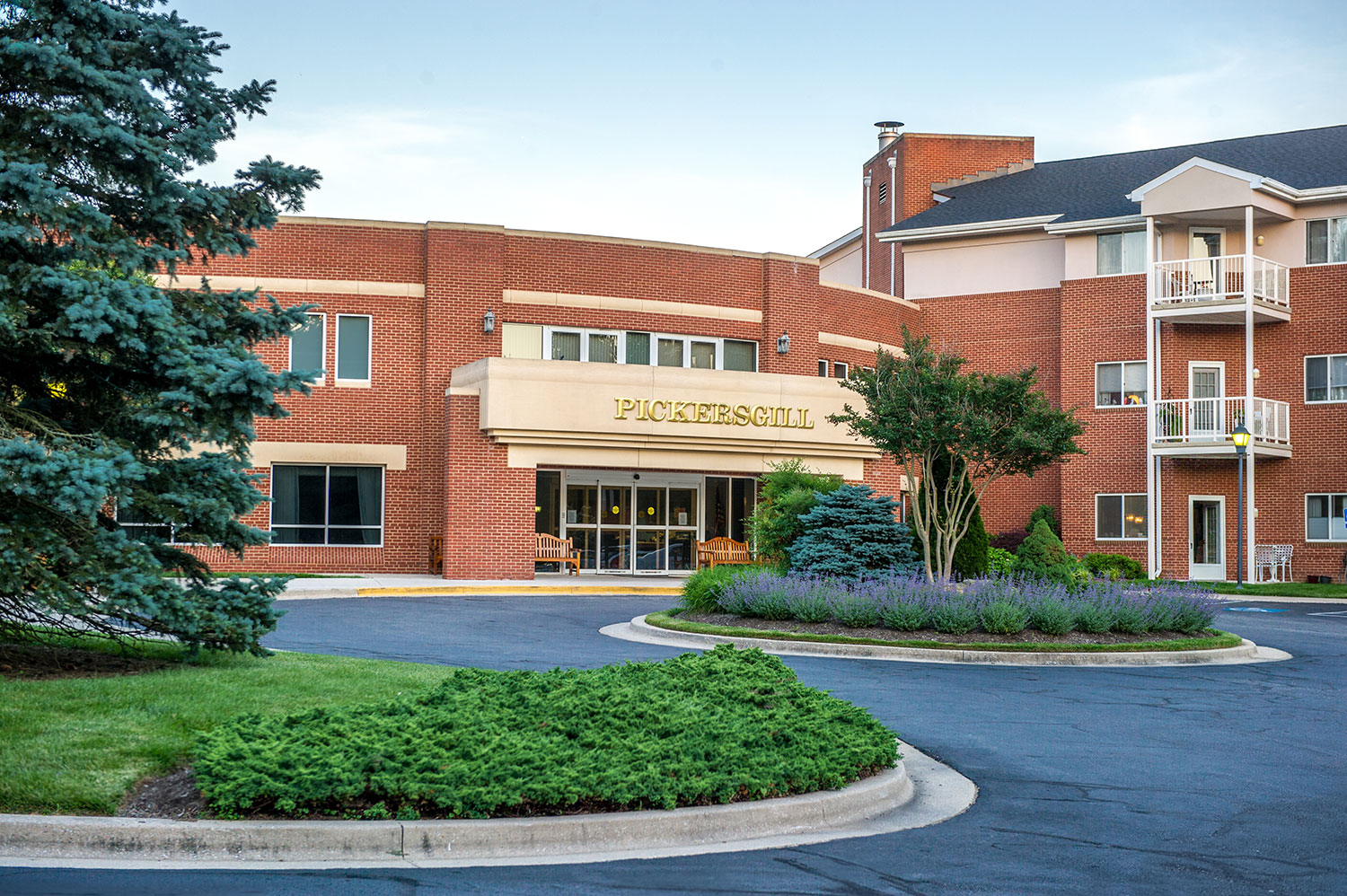 Community Upgrades Coming Soon!
Phase II of our extensive renovation and upgrade plan for Pickersgill will begin in 2021. We're preparing to upgrade our fitness center, dining areas, auditorium, common areas and our lobby. It's truly an exciting time for our entire community. Check back for updates.
Gallery
There's always something going on at Pickersgill. See our photos below! You can click to make the images larger.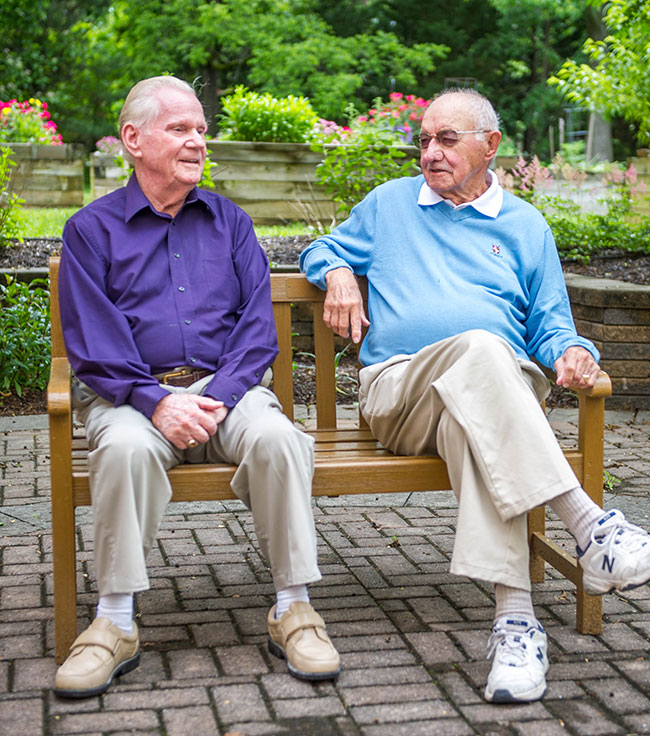 Your well-being is our top priority
Each of us is unique, with our own personal path toward happiness. Pickersgill offers a self-directed lifestyle and wellness program, with countless ways to achieve a healthy balance of mind, body and spirit. You'll find a variety of activities and programs to enrich your wellness. And no worries—our attentive staff takes care of the cooking, cleaning and maintenance so you'll spend your time doing what you enjoy most.
Services and Amenities
We offer our residents a host of services and amenities that make every day an open book. You can choose to stay in your residence and curl up with a good book, or you can choose to visit the local towns, volunteer or enjoy your favorite hobby. Our programs and amenities will open new doors of personal opportunity—touching each dimension of wellness, and allowing you to consider new ideas, activities and destinations.
Walking paths
Beautiful porches and landscaped grounds
Gardens
Café
Beauty salon and barbershop
Meditation room
Activity rooms
Auditorium
Country store
Libraries
Lounges
Resident computer
On-site physical, occupational and speech therapies available
Lectures, speakers and educational courses
Excursions
Bridge and card games
Billiards league
Social clubs
Exercise classes
Crafts, hobbies, art groups and classes
Gardening
Volunteering opportunities 
 Partnerships with local schoolchildren
Regular religious services
Pastoral visitors
Various dining options, including a casual café
Courteous housekeeping services
Attentive maintenance staff
Weekly banking and shopping
Free laundry facilities on each floor
There's something for everyone at Pickersgill
Whether it's yoga, a lively discussion group, a wonderful concert or a Wii bowling challenge, there's a little something for everyone here at Pickersgill. You can spend a quiet day at home with your favorite book or watching your favorite movie, or you can get out in the community for volunteer activities or stay on campus for a ZUMBA! class or a fun happy hour. At Pickersgill, you choose your own adventure!
Two Bedroom, 2 Bath w/ Den
One Bedroom w/ Den End Unit
What our residents are saying…
"Each time I drive past my old house I say, 'oh, I'm so glad I'm not here.' We had a lot of trees that needed extra care, and ivy climbing up where it shouldn't have been. Even poison ivy growing in the garden. It was too much! To tell you the truth, I believe this kind of lifestyle is one reason why people are living longer. We don't really have anything to worry about. We don't have to buy anything. I feel like we're an intelligent group of people who would rather spend their money on something besides paying a large entrance fee on an apartment in another community."
–Elinore Davidson, Pickersgill resident