While searching for the best assisted living destination for yourself or a loved one, you'll have a variety of factors to consider that will help ensure that you make the best possible choice for a secure, comfortable future.
So that you don't overlook any important details, we're providing this guide that covers, by category, a bevy of vital questions to ask when you visit a community, meet the staff and learn how the community will serve you. For a complete guidebook to accompany your search, we invite you to check out our free white paper, "Choosing the Right Assisted Living Community," but for now, let's get to the questions!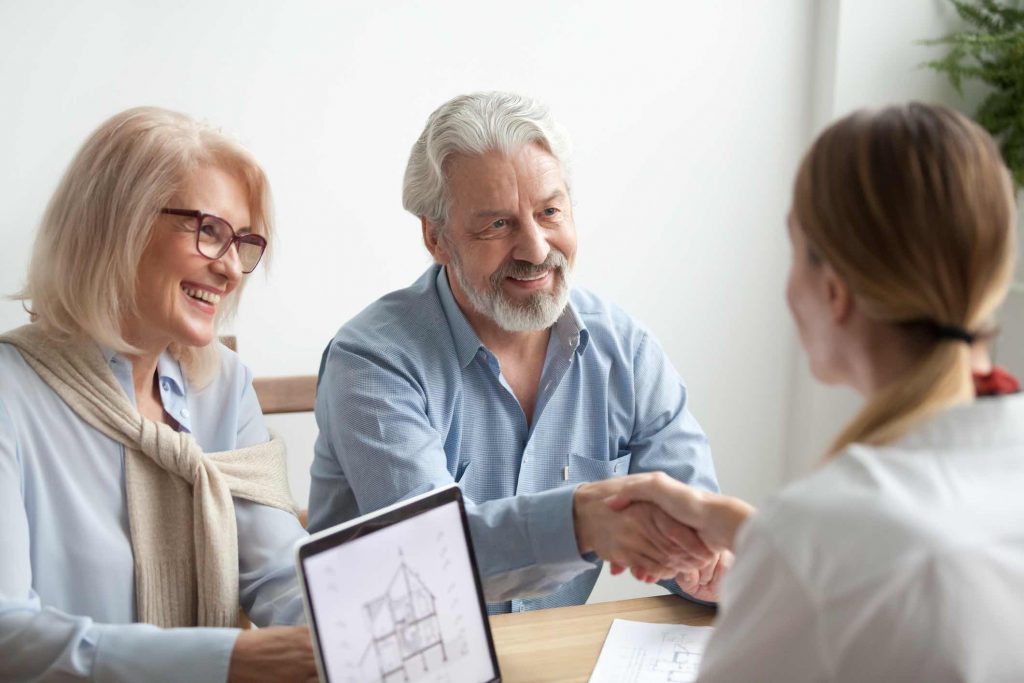 First impressions
When you arrive at a community, don't be afraid to listen to your gut. Whether the community is brand new or has served seniors for decades, you'll want to note what makes you feel most comfortable right away. Also, remember these questions:
Is the community quiet and pleasant?
Are the staff members welcoming, and do they pay attention to your specific questions?
A sense of community
One of the main reasons to choose an assisted living community is right in the name – "community." Let these questions guide you as you consider the social settings, neighborhood atmosphere and common areas:
Are common areas welcoming, bright and pleasant?
Are residents in the common areas, and are they engaged in activity?
How many public spaces are available for visiting with friends and family?
Are the spaces easy to navigate, with handrails and space for wheelchairs?
Can residents have pets and/or does the community have shared pets?
Finding home
Because you're considering a new home, somewhere you'll be spending a lot of time, you want to make sure that you enjoy the environment. You'll visit a model residence or perhaps see a resident's home during your tour, and here are some questions to consider at that time:
What floor plans are available?
Are current residents' homes decorated with mementos, photos and keepsakes?
Are assisted living residences separate from independent living residences?
Do assisted living residences include housekeeping, trash and maintenance?
Do the residences include an emergency alert system, such as a pull cord in the bathroom or living area?
Discovering daily life
Assisted living and independence are not mutually exclusive. Assisted living often is the right blend of independence and support. While you're on campus visiting a community, you'll easily get a sense of the activities and lifestyle experience, and here are some points to consider:
Is there a posted schedule of activities at the community, and do the activities, groups or clubs appeal to you?
Do residents regularly make trips for shopping, social outings or other destinations?
Do residents have scheduled activities off campus or with volunteers from outside the community?
Getting a taste for the dining options
One of the typical make-or-break decision points when it comes to a senior living community is the quality of the food. Here are food-focused questions to ask when you visit:
What's on the menu? (Literally, ask to see a current dining menu for the month.)
How many meals per day does the community provide?
Is the food fresh, wholesome and nutritious?
Can the community's kitchen(s) accommodate special dietary needs?
Can family or friends join residents for meals?
It's important to care about care contracts
One of the biggest considerations for moving to an assisted living community involves the community's care contract options, as these factors can make a big financial impact. During your visit, it's wise to ask questions about coverage and amenities, such as:
Does the community provide transportation to local or off-site medical professionals or specialists?
Is there immediate, specific assistance for sudden health emergencies?
Does the community offer supervised administration of medications and appointment management?
For more information to help guide your search for an assisted living community, we recommend our white paper that provides expert guidance (and even more important questions to ask while visiting). To download your free copy, simply click here!